Car Model

: Mercedes Benz 2013 - 2015 models
Used parts / Contents : DualLink_ Apple CarPlay
Mercedes Benz 8" Monitor MB80

Category : Mercedes Benz Apple CarPlay Upgrade
Reference,Tag : Benz Apple CarPlay, Mercedes Benz CarPlay, Upgrade, Retrofit,
CLA Class, A Class, GLA Class, B Class, W176, W246,X156, G Class, iOS, Apple,
CarPlay, Apple Map, Spotify, Siri, COMAND, Audio20, Monitor upgrade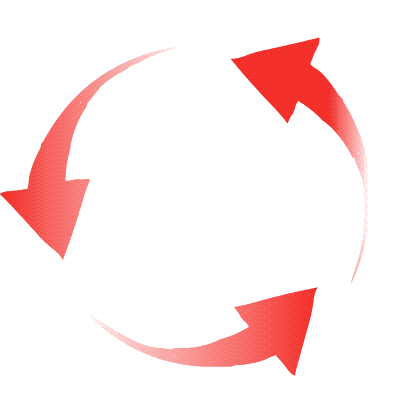 Uses Existing Command Buttons :



Enter and display Apple CarPlayMode on Audio20 screen,
Press and hold of NAVI button on Audio control panel to access
CarPlay mode.
And
exit by
pressing
RADIO
button
.
THANK YOU FOR WATCHING!
Online Store
As Apple CarPlay is available for latest models from car manufacturers, most of 'near new' or recent models are left with same / similar looking
Infotainment screen systems, yet missing out Apple CarPlay features and can't be updated.

Due to most of Factory infotainment systems those came out before Apple CarPlay equipped one, will not have video inputs to support connecting your phone
for Apple CarPlay nor Android Auto also.
With Naviplus's Apple CarPlay Integration service, you still can install and use the same feature, that comes in current Mercedes Models.
With support of essential Apps from your iPhone, will be displayed on new 8" Monitor display of Naviplus - MB80
Whilst the Factory Audio system reamins same.
Control of the iPhone on the Audio screen
If you still need to use your phone while driving, at least use it through car audio screen with full control of essential features, supported by Apple.
Here's what you will find in the Apple CarPlay will grant, along with Naviplus's MB80 8" Monitor for your
Mercedes:
Navigation with Apple Maps – Free turn-by-turn navigation with lane guidance, live traffic conditions, points of interest, and more


Hands-free phone and messaging – Make calls and send messages without taking your hands off the wheel, via Phone and iMessage


Info and assistance – Get weather, traffic, commute information and more organized into simple cards


Bring your music – Listen to your music and playlists in the car with your built-in stereo system
Perhaps the main & solid reason why people are after the Apple CarPlay in their vehicle.
Well known accuracy and Live Traffic service provided by Apple Map's Navigation along with its great voice command and recognition - It will come on the screen of your Mercedes.
With bare minimum consumption of mobile data from your iphone, It will provide latest GPS Map info, Live Traffic, fastest route for your destination and stress free of map update.
Not to mention It will search wherever you want to go with simple voice command.
GPS Navigation with apple Map
If you are in the car, Odds are that you want to listen to music while driving, even want more if you happened to have some flyest jams in your phone.
With Apple CarPlay, along with Music App and Spotify that everyone uses, It will provide live stream of music through car speakers, without touching your phone for just 1 second.
Whilst Apple CarPlay is involved with an idea of 'using mobile phone while driving', at the same time it's set to offer a safer driving experience.
There will be a time that you will need to check your phone while driving, and it is indeed dangerous act for both you and others on the road.
Luckily, Apple CarPlay supports Messaging function, that reads out the message to you and reply to it without you actually touching the phone.
Also with Phone call, whether It will collaborate with Factory fitted bluetooth phone call feature, and also own phone call mic and more.
Communication - Handsfree iMessage and call
With bare minimum of Mobile data,
Enjou Live traffic GPS, music stream
and more.
Sound plays through Speakers,
via AUX or Bluetooth Audio Stream.
Factory Warranty retained
- Nothing changes nor removed.
How it works on Mercedes benz iDrive.
For Mercedes Benz 2013 - 2015
by NAVIPLUS
Think it as a monitor replacement for your PC-
Direct connect on existing Monitor connection, and display existing features on its new 8" screen.
Without any change nor removal of the Factory features.
Apple CarPlay Integration service is available for :
Mercedes Benz W176 A-Class from 2013 - 2015
Mercedes Benz W246 B-Class from 2012 - 2015
Mercedes Benz C117 CLA-Class from 2013 - 2015
Mercedes Benz X156 GLA-Class from 2014 - 2015
Mercedes Benz G-Class from 2013 - 2015
All of above are supported regardless of the trim / range.
As long as they have either 5.8" Audio20 / 7" COMAND display audio setup,
they are compatible.