Car Model

: Audi A4 2009 - 2016
Audi A5 2009 - 2016
Audi Q5 2009 - 2016
Used parts / Contents : DualLink_ Apple CarPlay
Audi Non-MMi Specific Integration



Category : Audi Apple CarPlay Upgrade
Reference,Tag : Audi Apple CarPlay, Apple Map, Spotify, Apple CarPlay Upgrade for Audi A4 ,A5, Q5, Audi audio upgrade, iMessage, iPhone, iOS, Air Play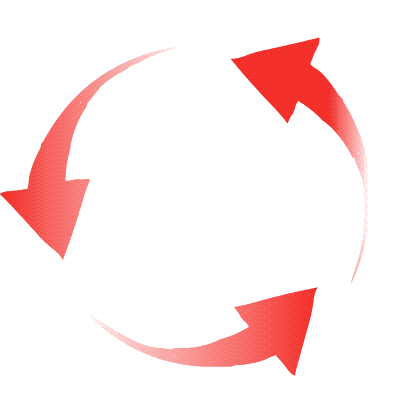 Uses

iNAV switch

Button :



Enter and display Apple CarPlayMode on screen,
THANK YOU FOR WATCHING!
As Apple CarPlay is available for latest models from car manufacturers, most of 'near new' or recent models are left with same / similar looking
Infotainment screen systems, yet missing out Apple CarPlay features and can't be updated.

Due to most of Factory infotainment systems those came out before Apple CarPlay equipped one, will not have video inputs to support connecting your phone
for Apple CarPlay nor Android Auto also.
With Naviplus's Apple CarPlay Integration service, you still can install and use the exact same feature, that comes in current
Audi models.
With support of essential Apps from your iPhone.
Control of the iPhone on the audio screen
If you still need to use your phone while driving, at least use it through car audio screen with full control of essential features, supported by Apple.
Here's what you will find in the Apple CarPlay once meets with your Audi vehicle, with Naviplus's Integration service.
Navigation with Apple Maps – Free turn-by-turn navigation with lane guidance, live traffic conditions, points of interest, and more


Hands-free phone and messaging – Make calls and send messages without taking your hands off the wheel, via Phone and iMessage


Info and assistance – Get weather, traffic, commute information and more organized into simple cards


Bring your music – Listen to your music and playlists in the car with your built-in stereo system
Perhaps the main & solid reason why people are after the Apple CarPlay in their vehicle.
Well known accuracy and Live Traffic service provided by Apple Map's Navigation along with its great voice command and recognition - It will come in to your Audi's factory audio screen.

With bare minimum consumption of mobile data from your iphone, It will provide latest GPS Map info, Live Traffic, fastest route for your destination and stress free of map update.
Not to mention It will search wherever you want to go with simple voice command.
GPS Navigation with apple Map
If you are in the car, Odds are that you want to listen to music while driving, even want more if you happened to have some flyest jams in your phone.
With Apple CarPlay, along with Music App and Spotify that everyone uses, It will provide live stream of music through car speakers, without touching your phone for just 1 second.
Whilst Apple CarPlay is involved with an idea of 'using mobilephone while driving', at the same time it's set to offer a safer driving experience.
There will be a time that you will need to check your phone while driving, and it is indeed dangerous act for both you and others on the road.
Luckily, Apple CarPlay supports Messaging function, that reads out the message to you and reply to it without you actually touching the phone.
Also with Phone call, whether It will collaborate with Factory fitted bluetooth phone call feature, and also own phone call mic and more.
Communication - Handsfree iMessage and call
Apple CarPlay Integration service is available for :
Audi A1 2011 - Current
Audi A3 8P 2012 - Current
Audi A4 B8 2009 - 2016
Audi A5 8T 2009 - 2016
Audi A6 C6 / C7 2009 - 2016*
Audi A7 2011 - 2016*
Audi Q3 2011 - Current
Audi Q5 2009 - 2016
Audi Q7 2010 - 2015
All of them are supported, however be advised that There are components difference between
3G MMi Equipped vehicles and Non 3G MMi Vehicles.

* For Audi A6 and A7, some of them may have 4G MMi Audio unit installed despite the fact
that actual menu interface will be same as 3G MMi plus, best to contact us with vehicle spec.
Please enquire or browse our products via below links:
With bare minimum of Mobile data,
Enjou Live traffic GPS, music stream
and more.
Sound plays through Speakers,
via AUX or Bluetooth Audio Stream.
Factory Warranty retained
- Nothing changes nor removed.
Overlay of Touch panel over Audio display.


A touch digitizer designed for Audi's Audio display will overlay on

glass panel
of Audi audio display.
Which will grant

touch function just for Apple CarPlay - a main control method to control CarPlay function.
Apple CarPlay for 3G Non MMi
(Concert / Symphony) Audio
Apple CarPlay for 3G MMi
and above (3G MMi Plus / 4G MIB)